Pie # 7 - Chocolate Cream
I like Chocolate Cream pie, but have never made one and in reality didn't know if the kind of chocolate pie I liked was instant or 'real'. So when we looked for recipes, we were basically taking a stab in the dark.
We decided to make two pies, identical except for the chocolate used in each.

Cocoa went into one and unsweetened baking chocolate squares went into the other.
We made these pies with graham cracker crust.
1½ C. of graham cracker crumbs
3 T. white sugar
1/3 C. melted butter
Mix together, put in pie plate, press down, bake at 350° for 10 minutes and then cool.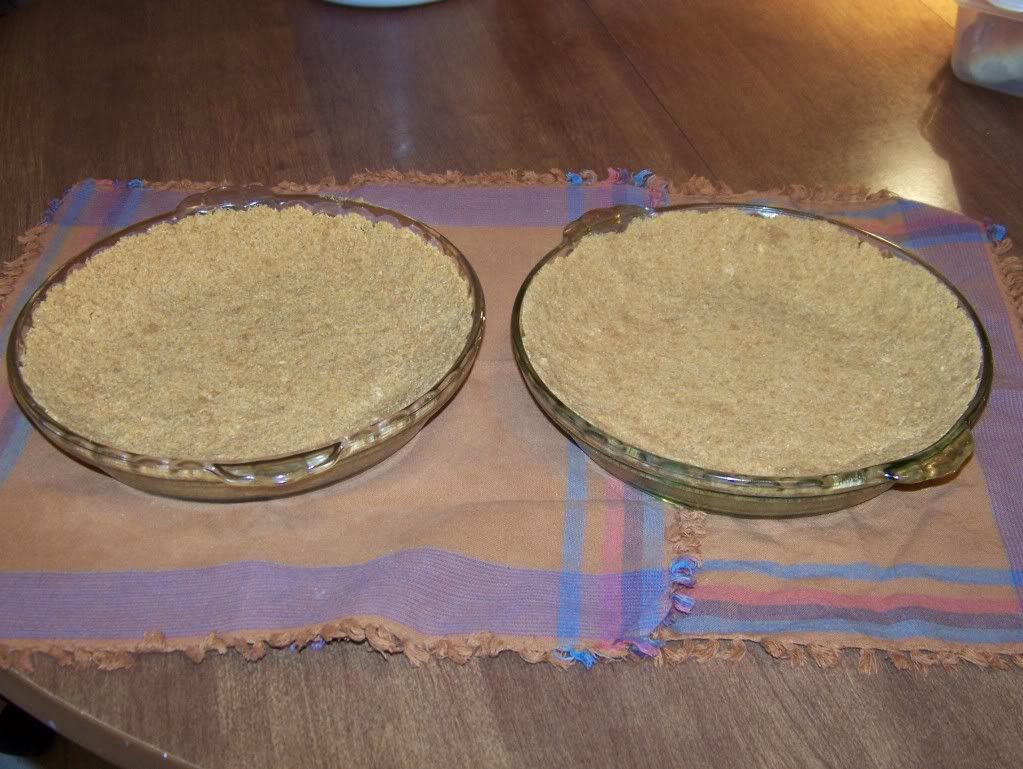 For the filling, blend together:
1 C. white sugar
3 T. cornstarch
¼ t. salt
and then add in and whisk:
2½ C. milk
whisk in until yellow streaks are blended:
5 large egg yolks
Stir constantly, bring to a bare simmer and cook for 30 seconds.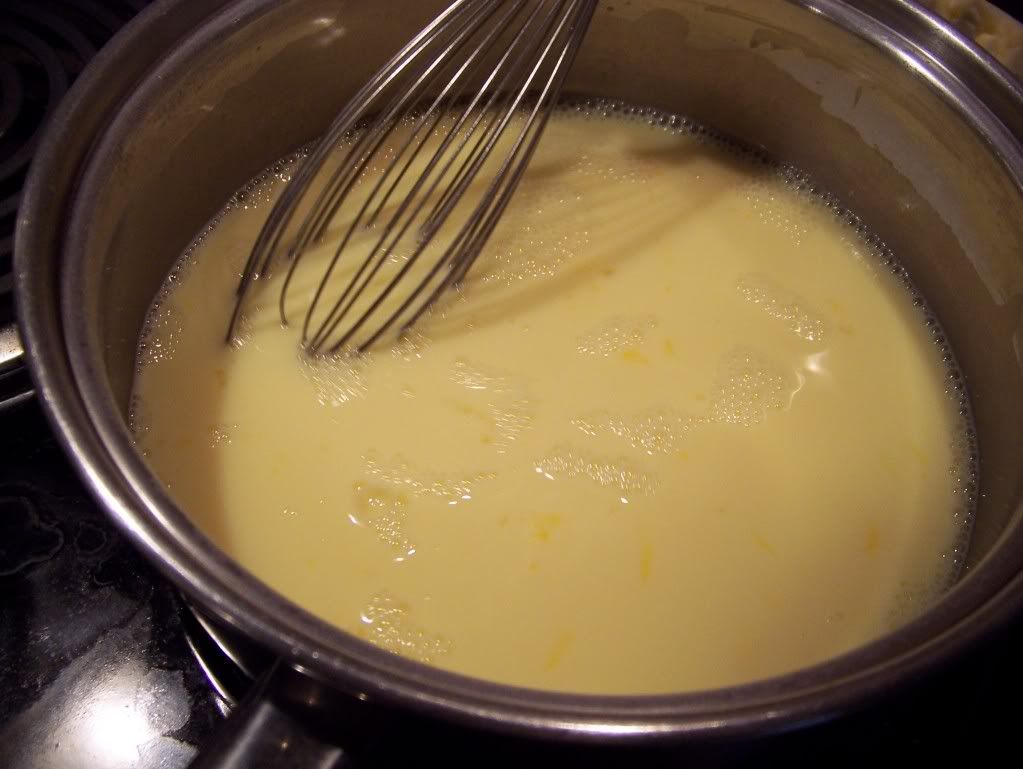 Remove from heat and add:
2-3 T. diced up little pieces of unsalted butter
1 T. vanilla
4 ounces of finely chopped unsweetened baking chocolate.
Stir til smooth and blended and pour into the pie plate.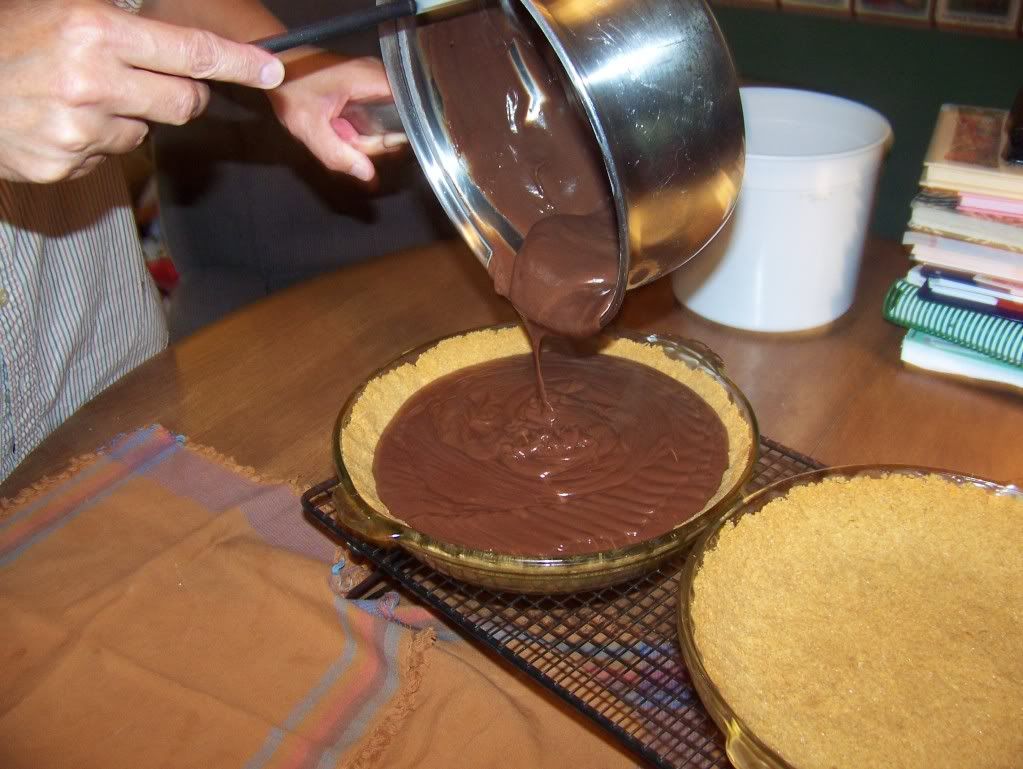 To make it with cocoa, add 3 T. of cocoa at the end instead of the chocolate squares, stir and blend well and pour into the plate. Cover the pie with plastic wrap directly onto the pie and chill.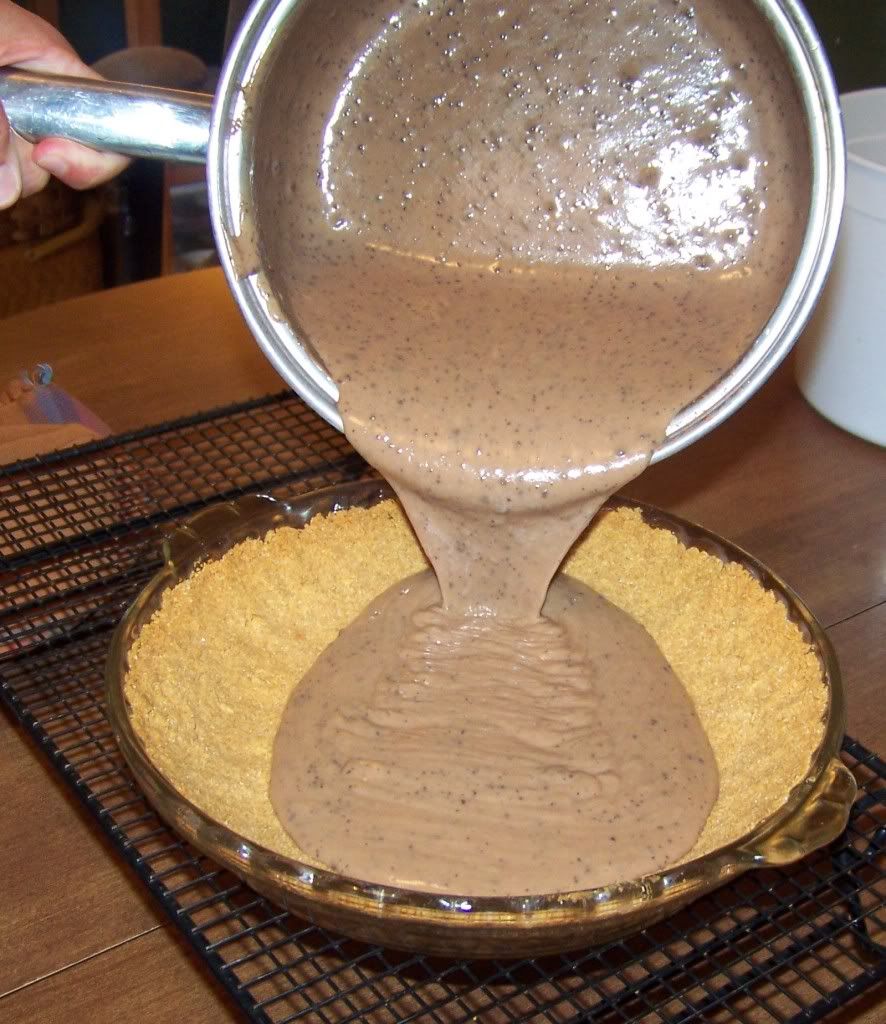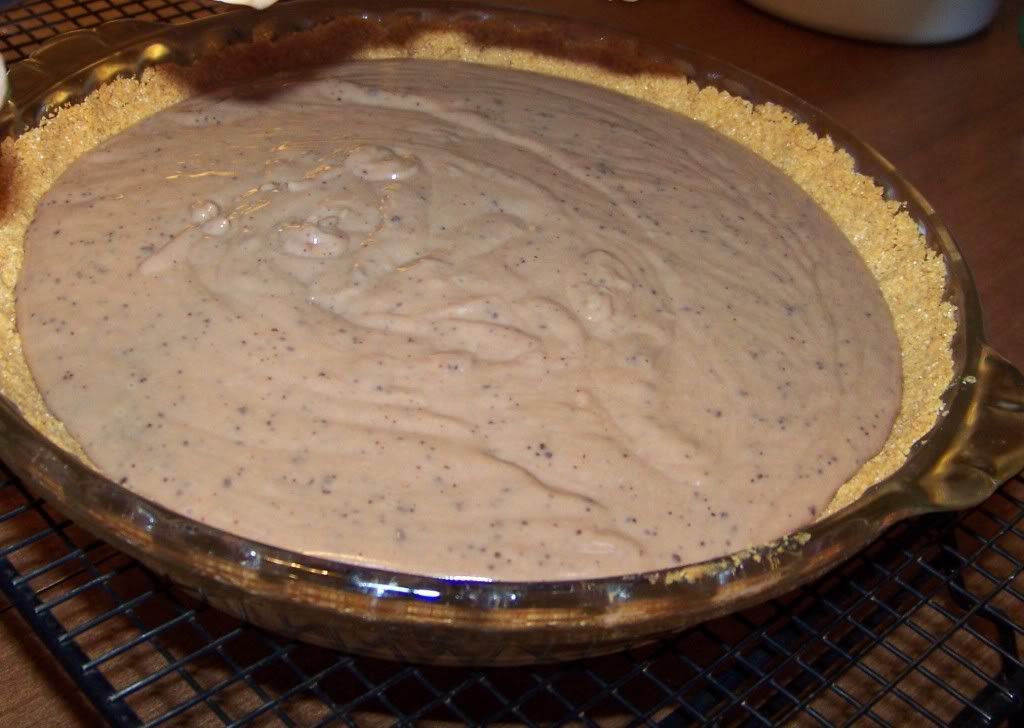 Note: See the little specks in the cocoa chocolate pie? I think that if I had blended the cocoa with some oil and made a sort of paste and then blended it in, it may have set up better and possibly looked better.
My daughter and I took these pies to church. They were well liked. The unsweetened chocolate pie was liked by the crowd that liked stronger yet rich sweeter chocolate. The cocoa pie was appreciated by the folks who liked a more lighter fluffy delicate tasting pie (specks and all).
The filling for this pie can also be used for the banana cream pie-just skip the chocolate and alternate layers of filling and bananas in the pie plate.
Try this pie, it is tasty. Make sure you have some folks around to eat it up because I don't think it will last in the fridge too many days.
Thanks for visiting.
Until next time.
POST SCRIPT: Here it is Tuesday, we made the pies on Sunday. We have been nibbling at a couple pieces of each pie. This morning when I took my nibble, the cocoa pie still lay lifeless, but very tasty. The unsweetened chocolate square pie is holding it's form very nicely and has a consistency of chocolate fudge frosting. Thick and rich.