Pie # 18
Sugar Cream Pie
a.k.a Hoosier Pie

Mmmmm sugar cream pie sounds good doesn't it?
My sister (a Hoosier) mentioned sugar cream pie and I looked in my handy dandy Betty Crocker Cookbook and found nothing on it. Wikipedia has this to say about it. Scroll down to the Hoosier Pie section.
Here is another link for it. The Wikipedia article states that Sugar Cream Pie is considered an "Indiana Legendary Local Cuisine" along with Persimmon Pudding, which I am making for Thanksgiving and the above-mentioned sister will taste it.
Anyway, my Aunt Martha(a Hoosier) graciously shared with me (a Hoosier) a recipe for Sugar Cream Pie that my Aunt Myla(a Hoosier transplanted to Florida) gave to her in 1963. For cryin' out loud, with all of these Hooisers involved, it has gotta be delicious. Note: Bobby Knight was born in OHIO, therefore, making him NOT a Hooiser.
P.L.T.
Crust:
1 C. flour
1/4 t. salt
1/3 C. + 1 T. shortening
2-3 T. cold water
Mix the flour/salt together, cut in the shortening really well with a pastry blender and then sprinkle in 1 T. of water at a time as you mix with a fork til it miraculously wants to cling together, then you can form it into a ball. Flatten the dough into a disk before you roll (on the clock, 12,6,3,9,2,8,10,4, etc.).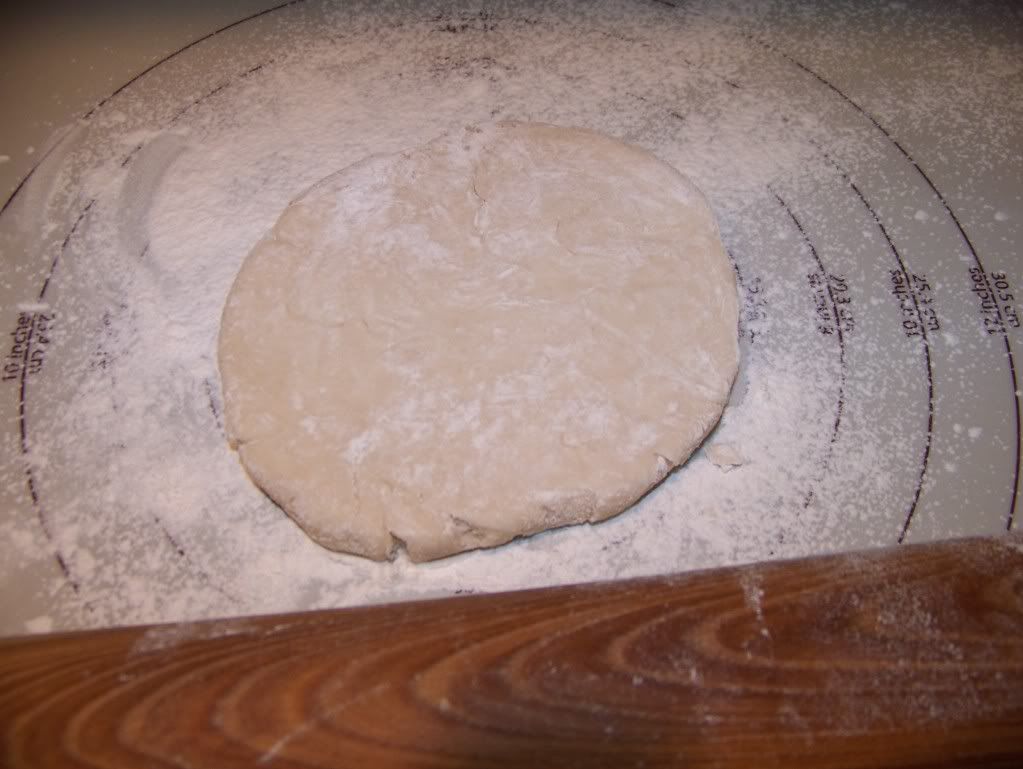 (I am getting better at the crust, because I only had a little ball of dough left.)
Place in pie plate.
Filling:
1½ C. sugar
2 heaping T. flour
2 C. whipping cream
4 pats of oleo (translates to 2 T. butter in my world)
pinch of salt
8" inch pie crust
Mix together, pour into an unbaked pie crust. Bake at 400° for 5 minutes. Turn oven down to 325°. Stir carefully, bake 35-40 minutes. Note: After my pie baked 40 minutes I called my Aunt Martha with a pie dilemma-it was still a little squishy. She told me to bake it ten minutes more and then it will finish setting up as it cools.
Now, that is Myla's recipe.
I have read other recipes that state you should stir the ingredients carefully with your finger to prevent the crust from breaking. That is YOUR call. Note: I used a bamboo spoon and stirred gently.

This pie also falls into the category of a 'desperation' pie. This means that it was made with ingredients that were always on hand on the farm. Sometimes, the chickens didn't lay, so therefore, this recipe calls for no eggs.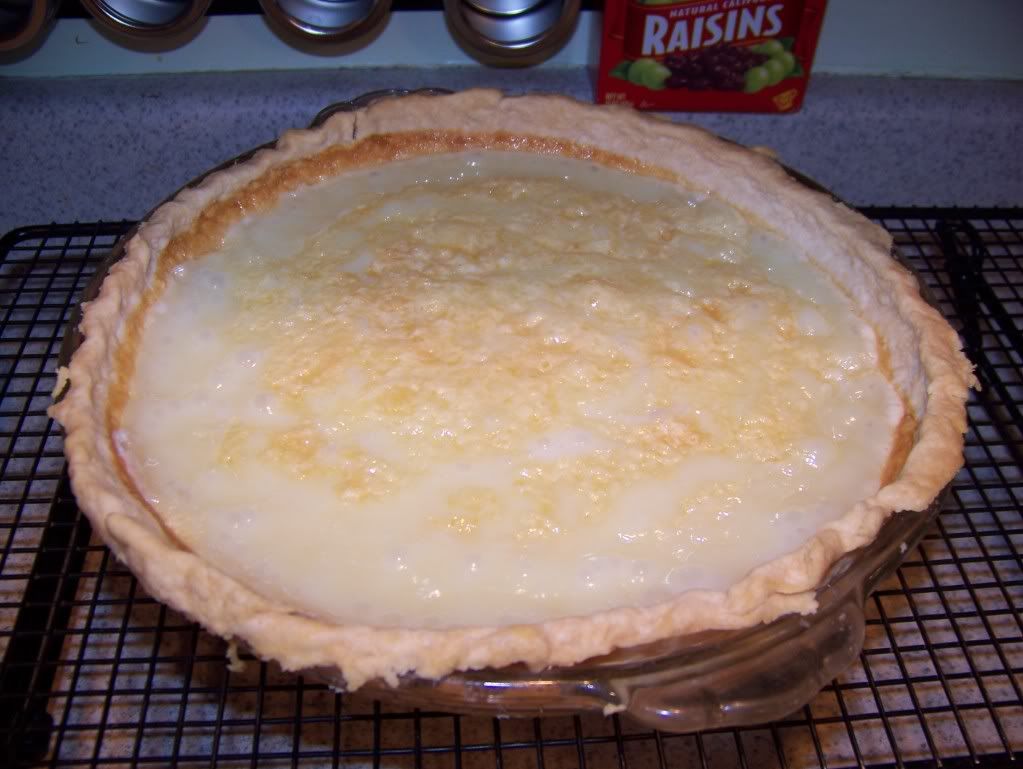 Oh, looky, isn't it cute?
The filling was for an 8 inch pie and my plate is a 9 inch....it still turned out o.k.
I hope you try this pie. It is quite easy.
We three give this pie
Until Next Time