Pie # 14
Lemon Meringue Pie
It starts out like this.

Before you do anything else, separate 3 eggs (yolks from whites) set aside.
It is a one crust pie.
Mix 1 C. flour, 1/2 t. salt, cut in 1/3 C. + 1 T. shortening, sprinkle in 2-3 T. ice water. Roll out, put in pie plate, prick thoroughly with a fork-gently, flute, bake 8-10 minutes in a pre-heated oven 475°. Watch it carefully. Toward the end of bake time it can get brown quickly. Remove from oven and let it cool.
Next you do this.

For the filling: Mix 1 ½ C. white sugar, 1/3 C. + 1 T. cornstarch ( I like Clabber Girl) and 1 ½ C. water in a sauce pan. Stir and mix well. Cook over medium heat, stirring constantly, until mixture thickens and boils. Boil and stire 1 minute. THEN, Stir half of this mixture into the slightly beaten 3 egg yolks, mixing quickly and pouring slowly, so the eggs don't cook. Then after you have mixed this, pour it back into the sauce pan, stirring and mix it well. Boil and stir 1 minute. Remove from heat and stir in 3 T. of diced butter, ½ C. freshly squeezed lemon juice, 2 t. freshly grated lemon peel/zest and 2 drops of yellow food color, which is optional. Pour into the pie crust.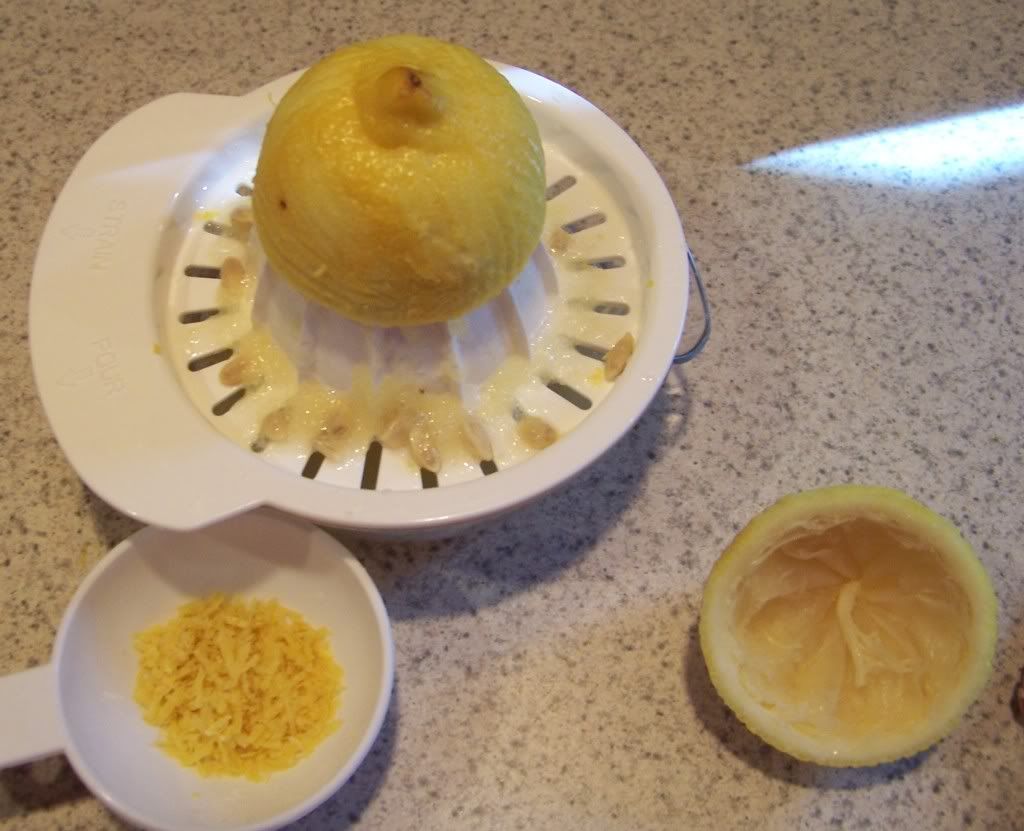 (lemon juice & zest)

(pour mixture into egg yolks)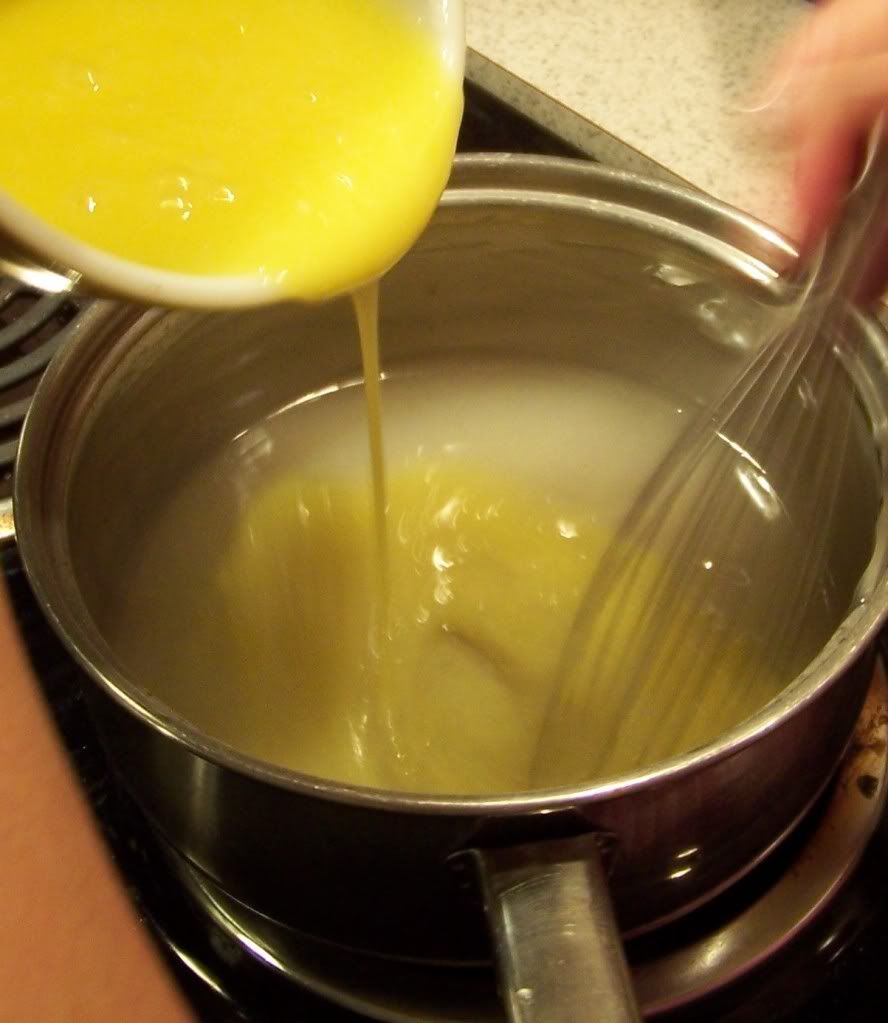 (pour back into sauce pan)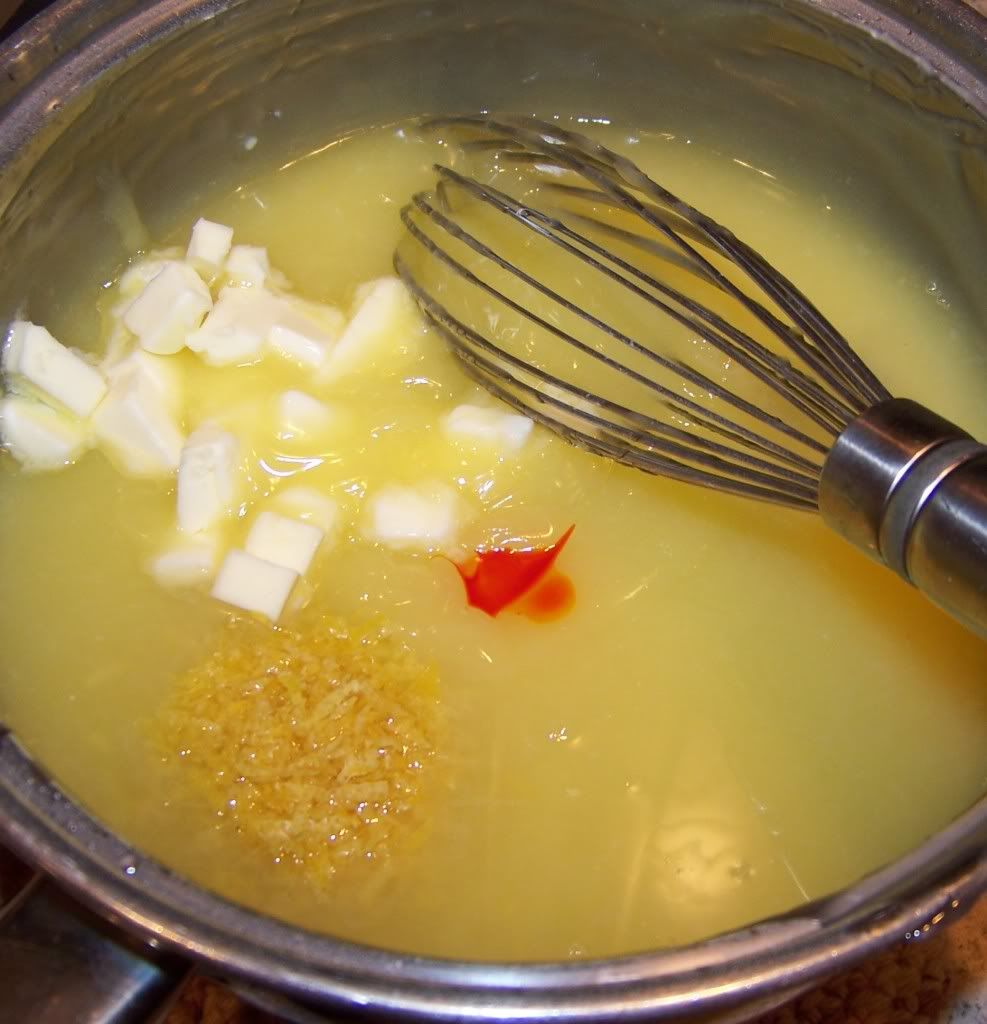 ( add zest, juice, butter and food coloring)
(FYI yellow food coloring comes out red)
Next you do this.

Make the meringue.
It is not hard to MAKE it. It takes practice to get it RIGHT. I need a lot more practice.
Let your electric mixer beat at high speed the three egg whites that you set aside earlier to reach room temperature. Beat egg whites and ¼ t. cream of tartar until foamy. Beat in 6 T. sugar, one T. at a time; continue beating until stiff and glossy. Do not under beat. Beat in ½ t. vanilla. It takes a few minutes, so be patient. Spoon it onto the hot pie filling. Spread it out to the edge of crust to prevent shrinking or weeping. ( I hate it when it weeps)
Bake at 400° for about 10 minutes. Watch it carefully. Cool away from a draft.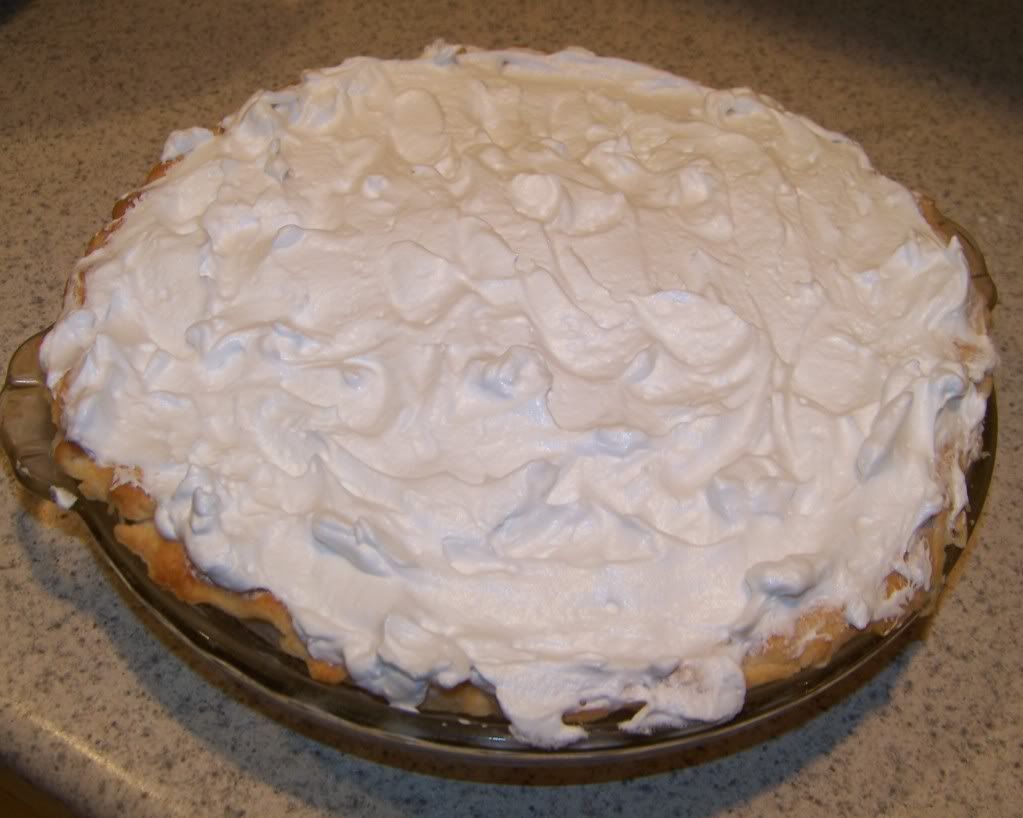 (spoon meringue onto pie)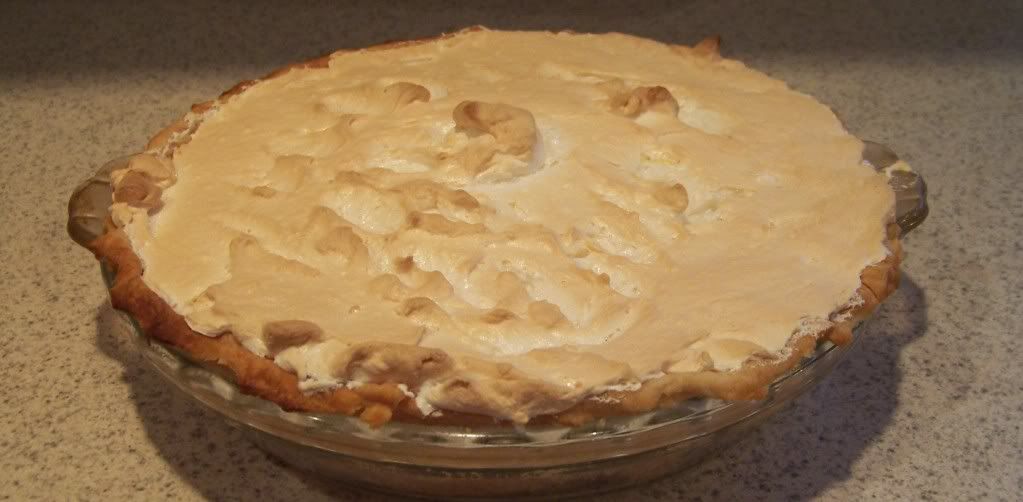 (bake 400° @ 10 minutes)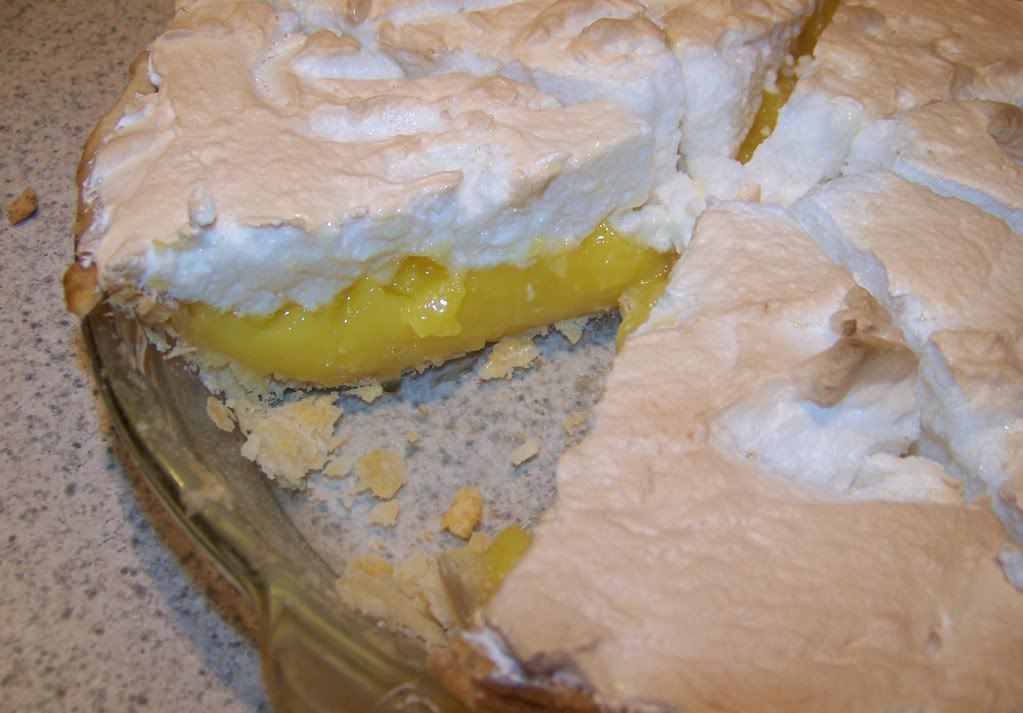 (o.k. this is what it kind of looks like)
Good luck.
(although two pies were used , NO pies were harmed in the making of this post).
Maggie thought it was a little squishy, she gave it

Hubby and I gave it

Does anyone have a favorite Pecan Pie recipe they would be willing to share? I think we will try that next.
Until Next Time.