Pie # 11 - German Apple Pie
I have mentioned this great little pie on my blog before, but it hasn't been the spotlight pie since we started our Year of the Pie. It deserves to have its own week.
It calls for only ONE crust, which is always a plus.
(falls under the 'less is more' category)
CRUST

1 1/2 C. flour
1/2 t. salt
1/2 C. shortening
1 t. vanilla
2-3 T. ice water
Combine salt and flour, cut in shortening, sprinkle in vanilla and stir. Sprinkle in the water, mix. Shape into a ball and then roll out. Transfer to a pie plate, trim and flute. Sounds easy enough doesn't it? Well, it IS!
FILLING
1 C. sugar
1/4 C. flour
2 t. cinnamon
6 C. sliced baking apples ( we used Cortland)
1 C. heavy cream
Mix sugar, flour & cinnamon. Sprinkle 3 T. of it on pie shell and even it out. Top with half of the apples and sprinkle half of the mixture over that and then do it again (apples and then mixture).
This particular pie had set for a few minutes before I took this picture, therefore, the sugar mixture has been absorbed by the apples. If I had taken it right when I applied the last installment of the sugar mixture, it would have all looked like the sugary powder shown more on the right hand / bottom side. So if your pie doesn't look like this, it is perfectly o.k.
Drizzle the cream over the pie slowly.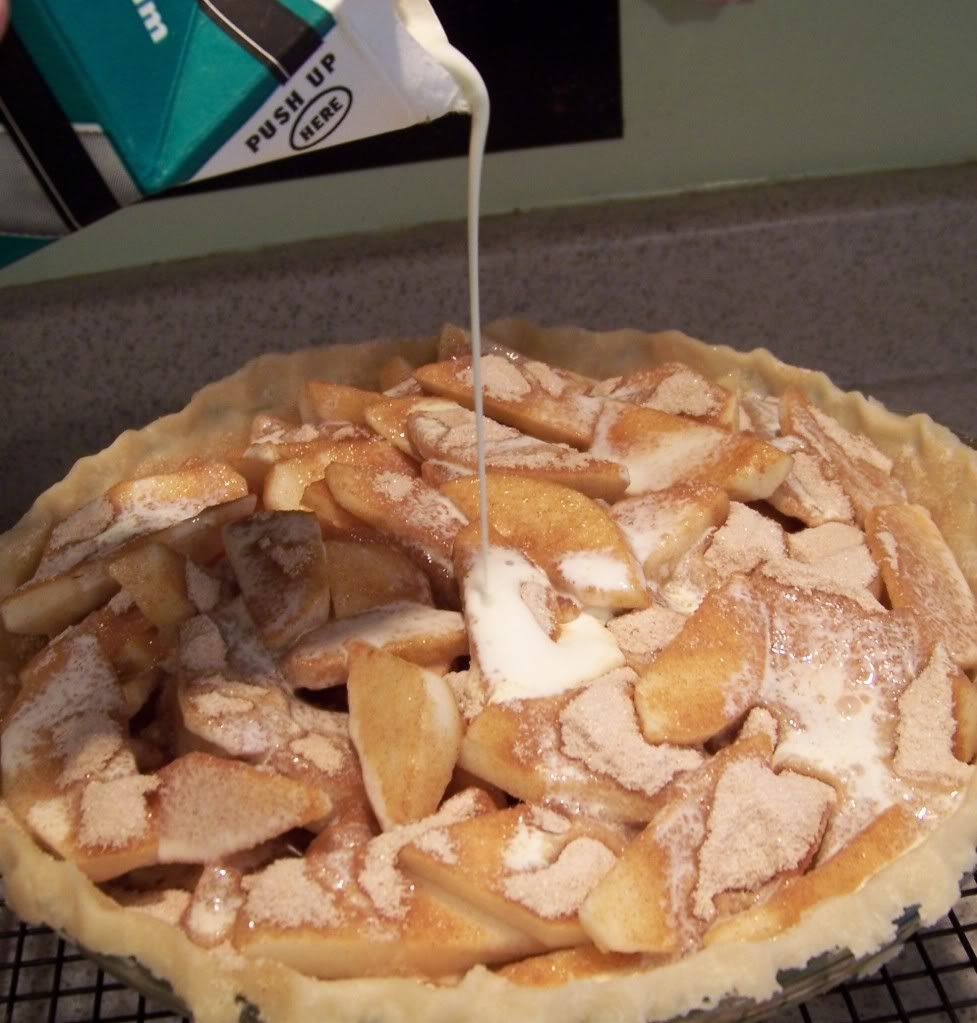 Bake 450 for 10 minutes.
Reduce heat to 350 and bake 55-60 minutes or until apples are tender.
Be sure to use a crust shield or even make an aluminum tent later on cooking to keep it from getting too brown.

This is my journal entry for this pie. I am hand writing all of the pie recipes to give to my daughter at 'pie's end'. I also jot down any fun things that happened during each pie or just in life.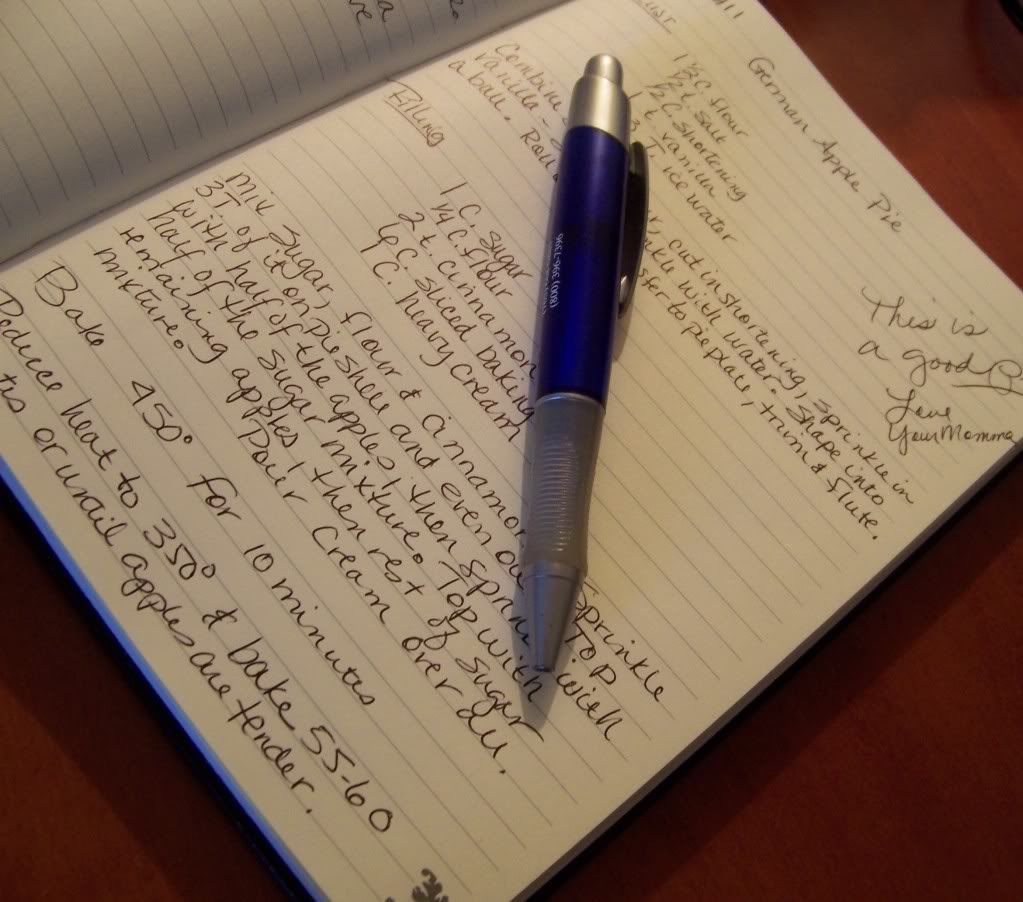 We three give this German Apple Pie,
Until Next Time.
Please don't be alarmed if I don't post a pie next week. If everyone is healthy, we are going camping, yippee! Right now we are all kind of puny. We have a week to pull out of it.